'Number one in pizza, Number one in people'
Our people are the reason for our success. Therefore, we place a high value on the development of our team members. Take a look at all of our opportunities: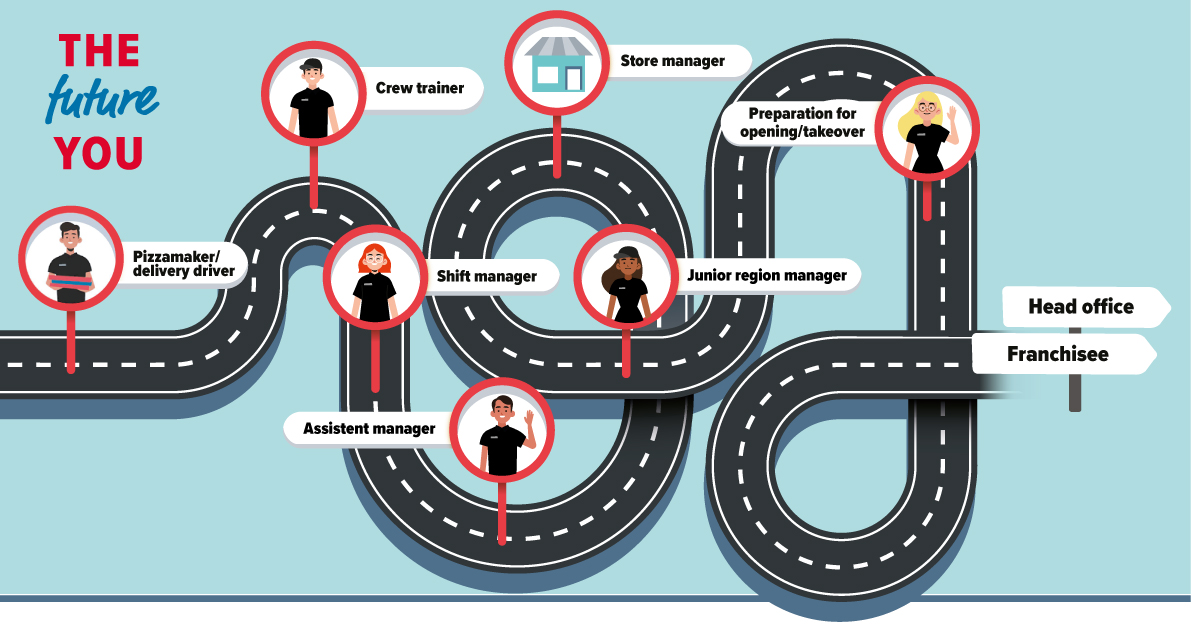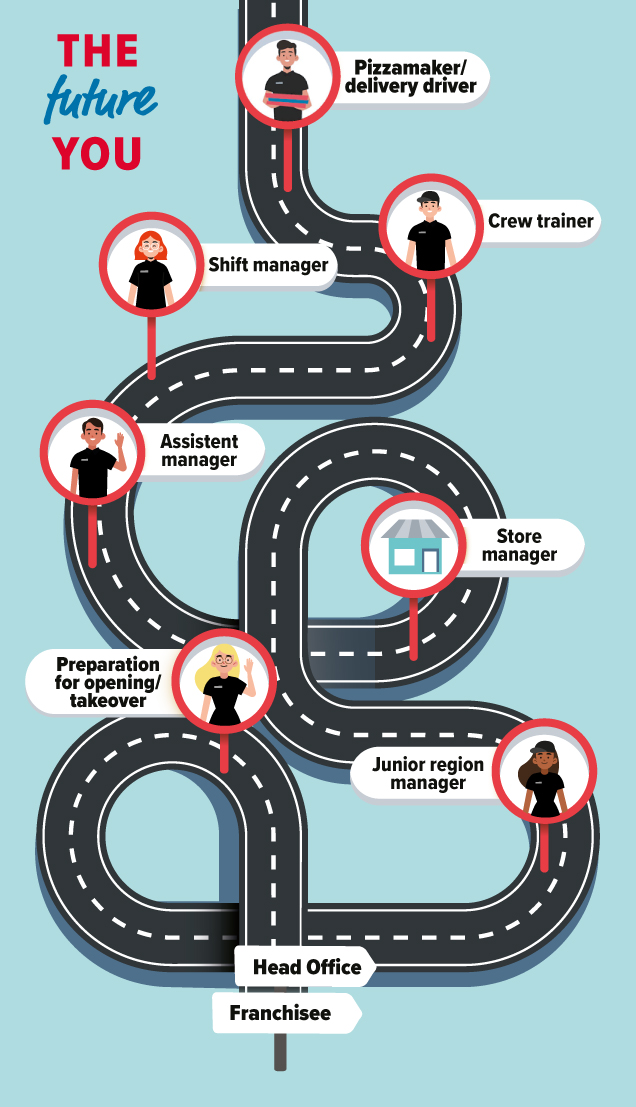 E-LEARNING
A good start is important to us. That's why all our new pizza makers and delivery drivers take several E-learning modules that make sure they know everything there is to know about working in the store. From safety to delivering and making a pizza. Have you not been taught anything yet? We'd love to teach you more at our Academy!
DOMINO'S ACADEMY
Domino's has developed internal training programs for shift managers, assistant managers, and managers. Within these courses we not only focus on topics such as hospitality and service, but there is also room for personal development and topics such as: leadership, team building, and communication.
SVO TRAINING
Finished high school and looking for a suitable education? Domino's is affiliated as a training company for MBO Fast Service training at all levels! Take a look at the SVO website to see if it is something for you.