DOMINO'S IS GROWING FAST, WILL YOU GROW WITH US?
Our plans for Domino's Pizza Netherlands are, as always, huge. Our ambition is to grow our store count from 300 to 450!! To achieve that goal, we are looking for franchisees who are just as enthusiastic and ambitious as we are. Whether you are new to Domino's or have been with us for years, we will guide you through the entire process to turn you into the most successful franchisee.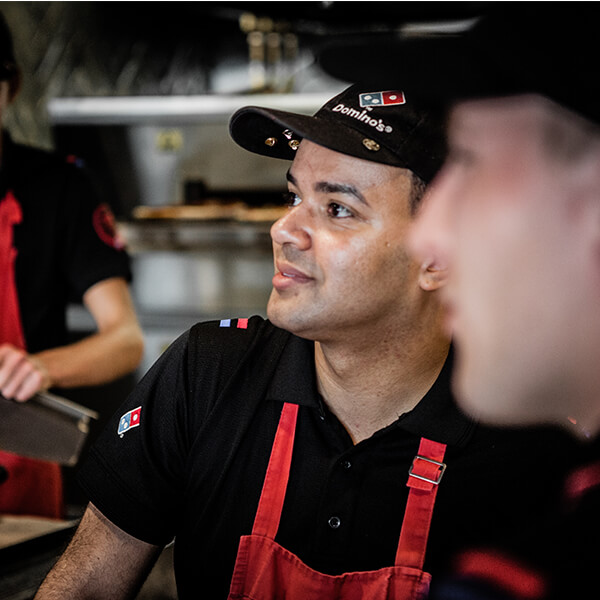 Open Day Domino's
Have you always wanted to start your own business in the pizza industry? Then take advantage of your opportunity now and come to the open day at Domino's Pizza Roosendaal! We are looking for honest and passionate entrepreneurs who like to get things done.
Click here for more information
Why franchise at Domino's?
You will be a part of one of the biggest and most famous brands in the world
You will have an exclusive shopping area
You will receive extensive training on all aspects of running a Domino's store
Your franchise consultant will support you with operational, financial, and any other issues you may encounter.
Our office is staffed with experts in training, IT, accounting (DBS), operations, and marketing who are always ready to help and advise you.
The road to franchisee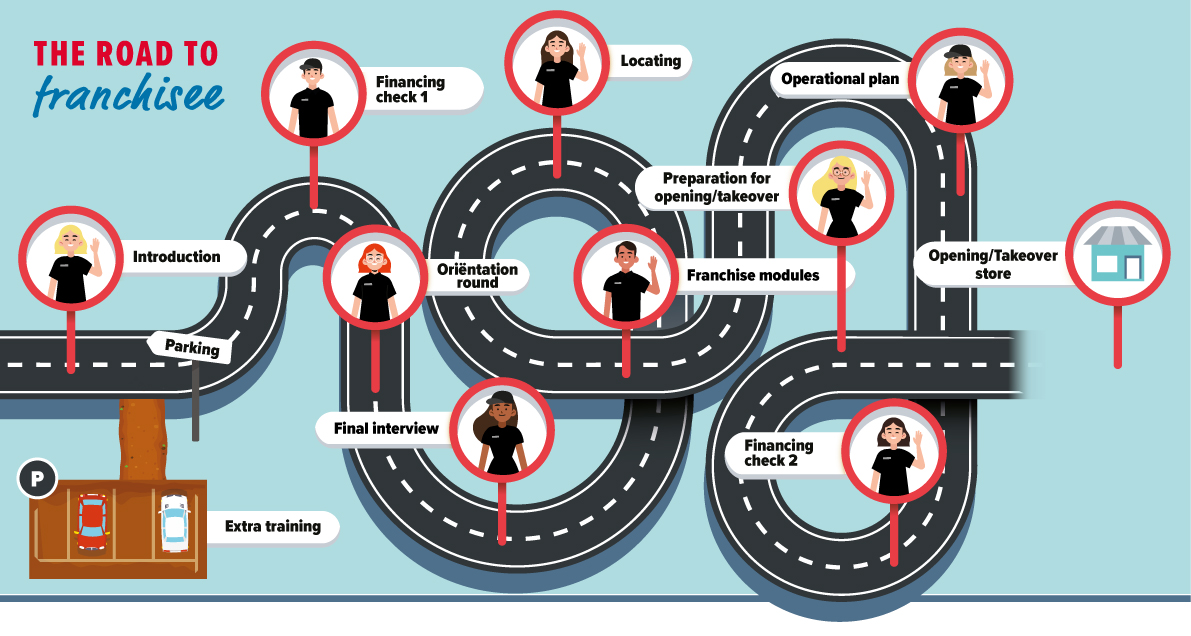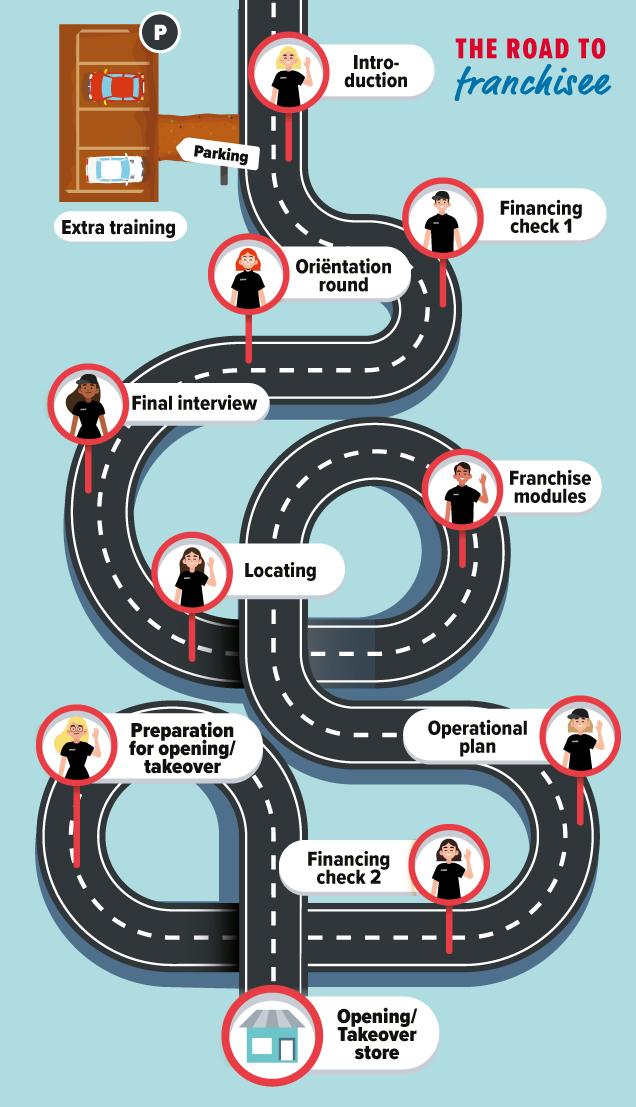 Think you've got what it takes?
We like to see the following qualities in a potential franchisee:
A real entrepreneurial mindset
Passion for our product and the formula
Commitment and ambition
A team player Strong leadership and organizational skills
Enthusiastic and want to know more?
In our brochure you will find much more information about our fantastic company and how you can become a franchisee. Already convinced? Then apply quickly via our application form. Still have a few questions? Please contact us at Franchise@dominos.nl. We would love to hear from you!